In Madison, there is a local regulation that commercial buildings need to hide their trash cans from view. Chris Meyer, director of Madison's Premiere Makerspace, Sector67, asked if I could help design a fun design for the screens that would hide the receptacles.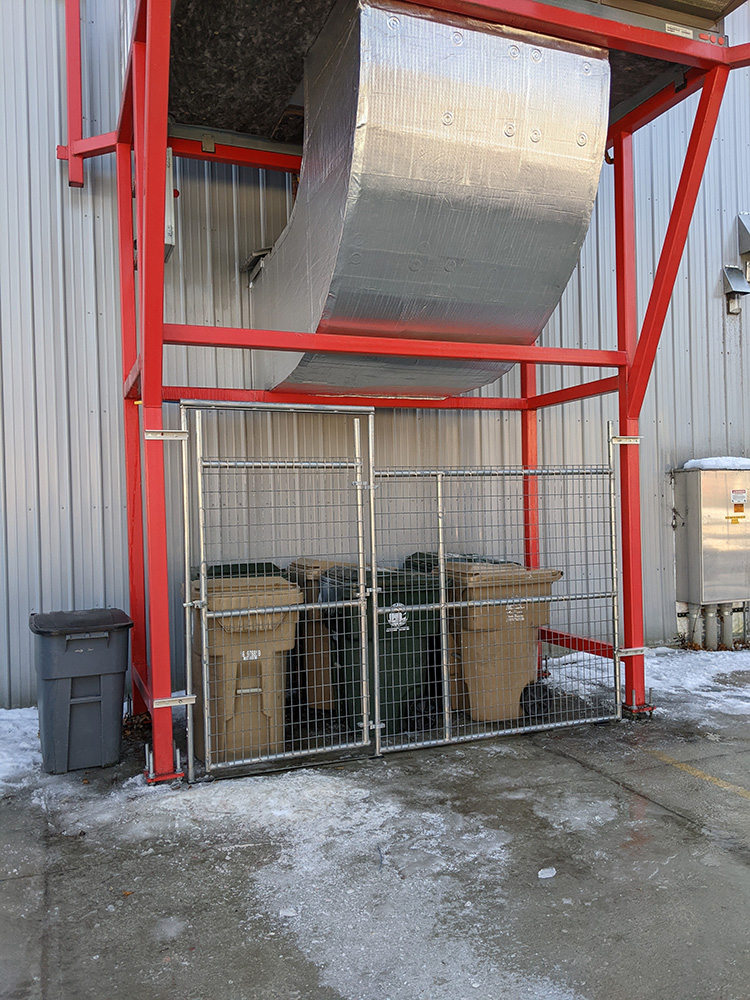 In honor of our favorite Trash Pandas, I drew local nocturnal animals staging a heist attempt on the trash cans. I was inspired by the cute antics of Emily May Rose's paintings. The Sector67 trash screens feature an aerialist raccoon, an opossum with an acetylene torch, a raccoon with bolt cutters, rats with a key and a Lishi tool, muppetman raccoons with a hack saw, and a flying squirrel with traditional lock picks.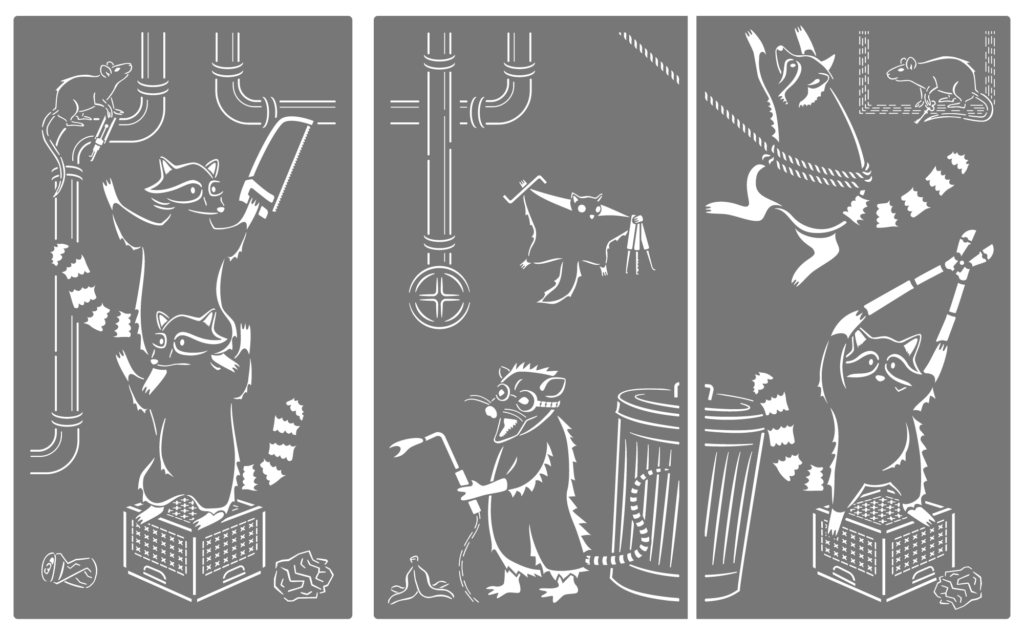 Chris used the large panel router at Sector67 to mill this design out of some existing sheets of coroplast and white-painted aluminum.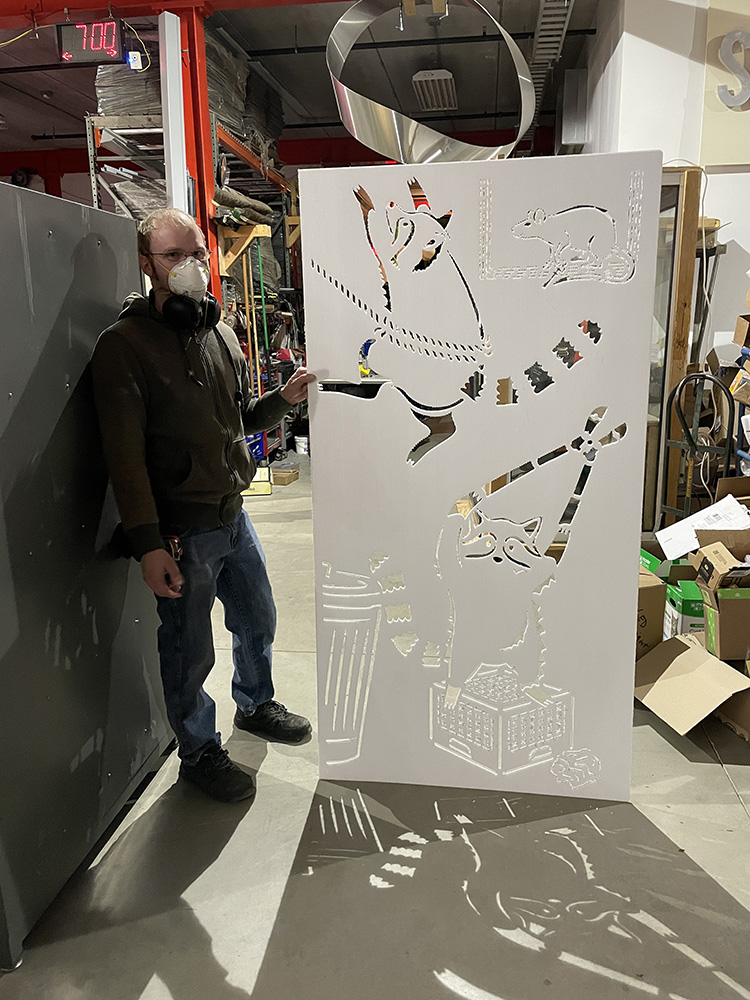 Chris used an 1/8 router bit to cut it out. Here is a video showing how to take the router-bit size into account when designing in Adobe Illustrator.