In November of 2014, I started building the Rabbinet enclosure for my pet rabbits. This year, my last senior rabbit past away. I'm looking for a new home for this enclosure.
Please look here for photos of the whole thing and to understand the layout.
However, that was when it was brand new. It is worn now, and could use some attention and repairs. I included some honest photos here. The big photo at the top of this post is what it looks like today.
The original design had many exits from every level so that a rabbit would never feel cornered. I eventually removed the middle-ladder/steps to make more lounging area for my buns, but I do still have those platforms in storage.
This enclosure was always use with the custom-sized carpets on each level for padding and traction for the buns. I removed them for for these photos and for the final cleaning.
With it's wheels, it's taller than many conventional ceilings. Here are all the measurements: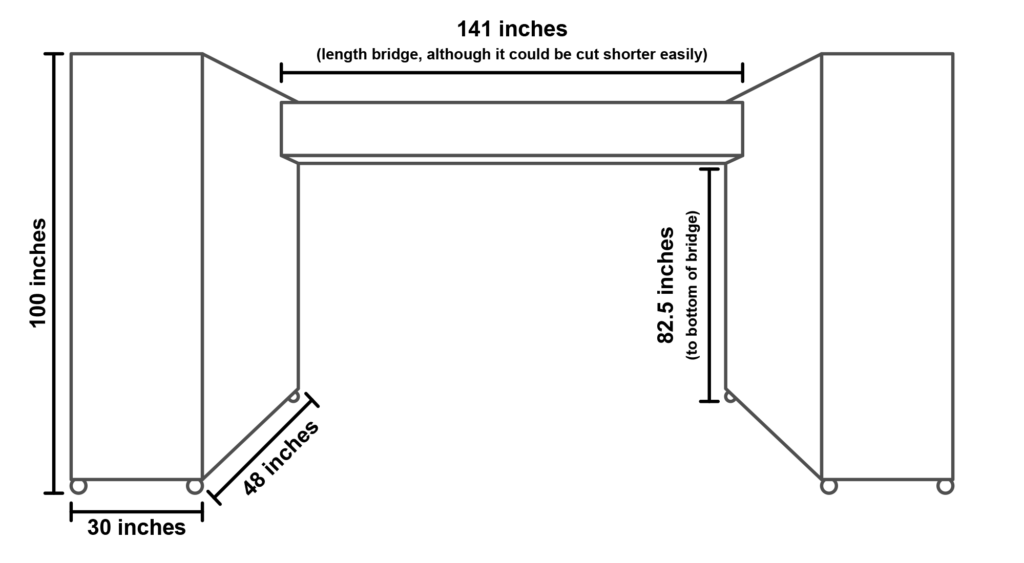 Please note how tall it is. Because it needed to be tall enough to have a bridge above a standard doorway, it had to be tall. Our living room has vaulted ceilings, so it works. These towers (as used now) won't fit in a room with standard-height ceilings.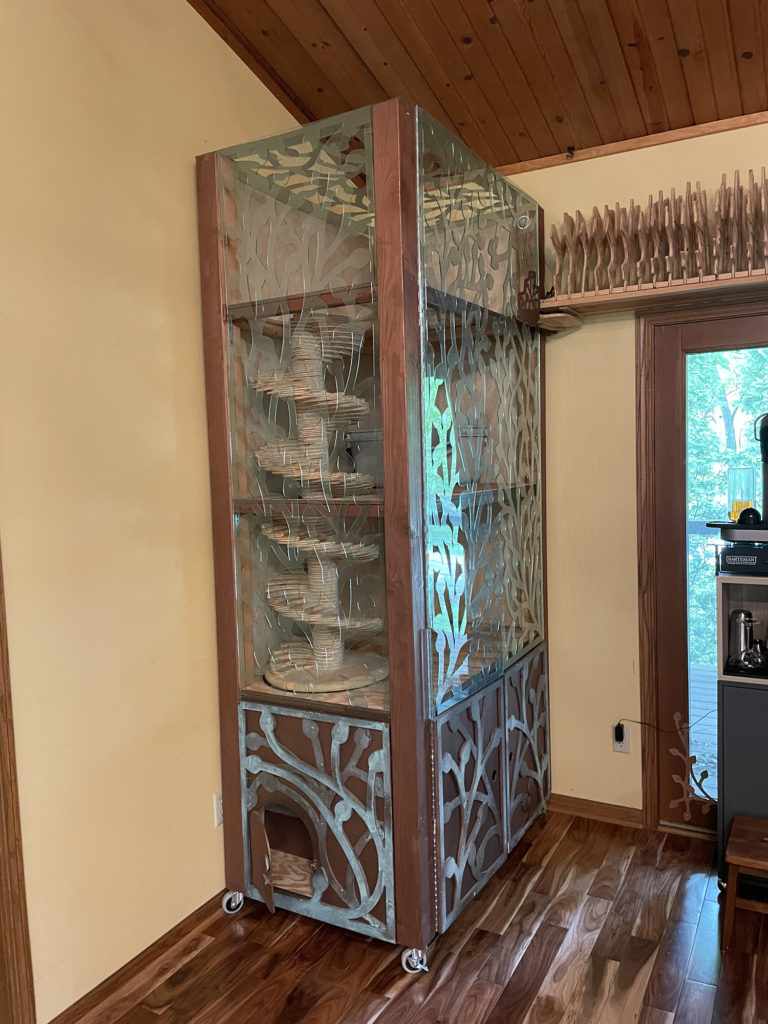 It probably would need all the screws taken out and disassembled into parts for transport. Once it's taken apart, the parts should fit in a generously sized hatchback (might need multiple trips). There are 8ft 4X4s, and thin plywood backing that is 96inX41in. I am looking for a person to take the enclosure, and to pick it up from my house at a pre-planned time.
It's put together with screws, so it could be disassembled and then perhaps the parts could fit in a hatch back car making multiple trips, but I'm not sure.
Clover, my last rabbit who lived in this enclosure, was vaccinated against RHDV2 and she died of natural age-related causes.
A new owner for the Rabbinet has been found!