In 2003 I visited the Secession Building in Vienna, Austria where I saw Gustav Klimt's huge Beethoven Frieze painting. I was totally awestruck. It's a raw and power painting, but beautiful at the same time with it's delicate patterns.
In an attempt to make my living room more like the Secession Building, in 2007, I started drawing my own Beethoven Frieze. This urge was originally instigated by my disgust that I could not purchase a print of the full painting (only sections of it were available). But soon the project grew into my own interpretation of the piece. This was an early Adobe Illustrator project for me, and I learned a lot through this passion project.
FYI, You can buy black and white photographs of the Frieze that were supervised by Klimt himself, for over $7,000.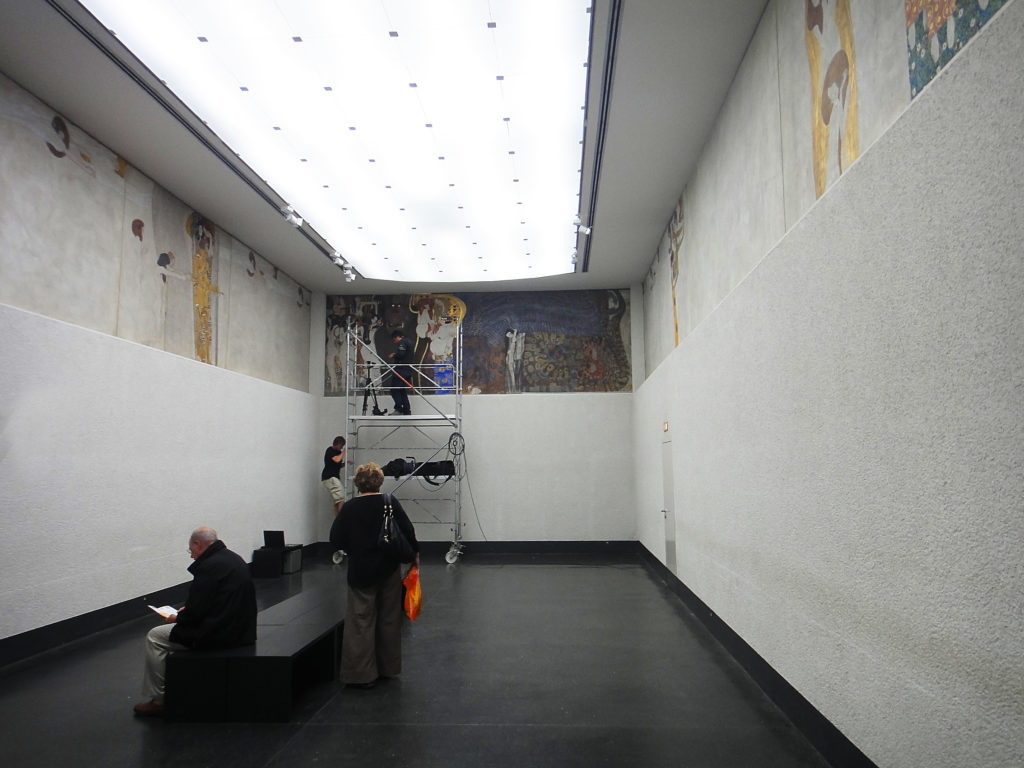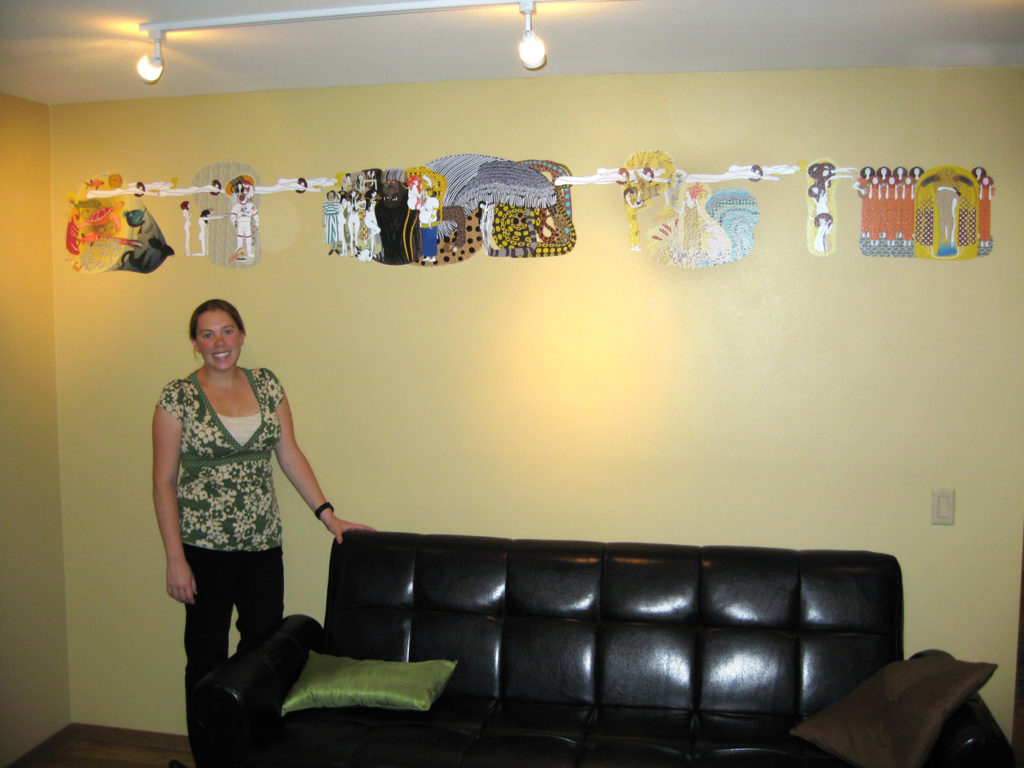 Kate's Frieze is Dedicated to Jay Yager, an inspired art teacher.